In this tutorial, we are going to guide you step by step setting up JSP development environment so that you can start working with JSP quickly.
We are going to use NetBeans IDE on Windows 7 as the development environment for practicing JSP through our tutorials.
First, you need to have Java installed in your system. To check whether you have Java installed, launch the command line and type the following command:
If you see the message as the following screen, it means you have Java is already available in your system. We have Java version 1.7.0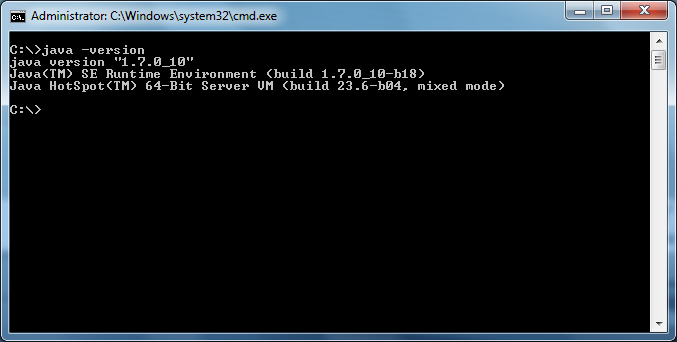 Second, you need to download the NetBeans IDE by going to the NetBeans official website, download section.  There are several NetBeans download bundles that you can download. We recommend you to download Java EE download bundle because it includes both GlassFish server and Apache Tomcat. If you want to use NetBeans IDE for PHP and C/C++, the All download bundle is a perfect choice.
Third, you now can install NetBeans IDE in your system. The installation is as easy as a piece of cake, just follow the screenshots below to set it up.
We've shown you how to setup the development environment for learning and practicing JSP. We hope you set it up correctly at the first time. If you didn't, please start over and review each step above carefully before going forward with the next tutorial.